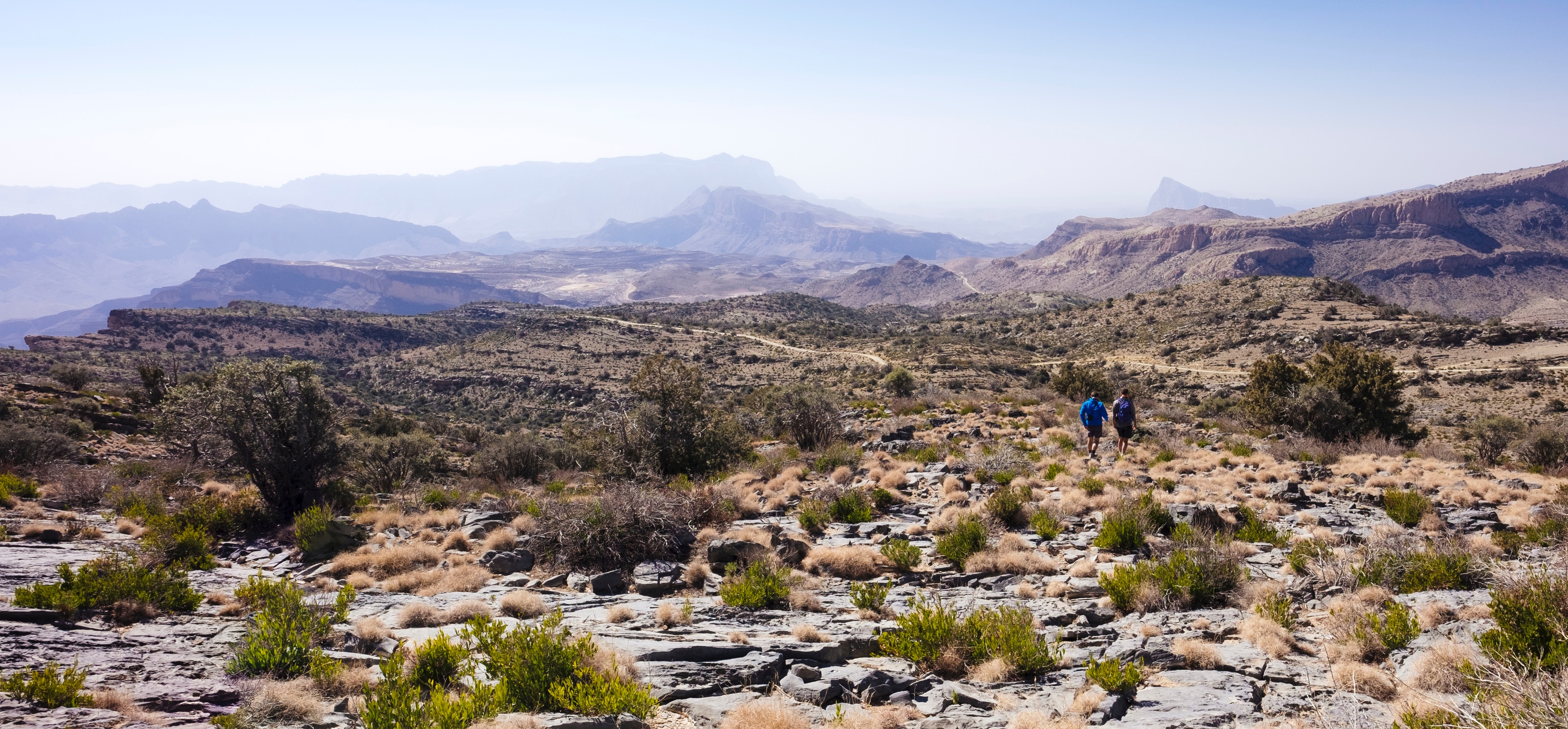 Spring has sprung in the city of Phoenix, and it's the perfect time to take advantage of the Valley's many gorgeous hiking trails. Whether you want to challenge your body with a strenuous hike or just take in Arizona's natural beauty, these trails are an excellent way to enjoy the warm weather. Check out the list below to learn more about the five best hiking trails in the Valley!
1. Freedom Trail
If you've already conquered Camelback a million times, try a hike on the beautiful yet challenging Freedom Trail. Although the trail is only 1.2-miles long, it's an all uphill trek to the 2608-foot Piestewa (or Sqaw) Peak. And just when you think that you've reached the summit, you'll have to turn left and climb a little further to get to the official trail marker. With switchbacks and stairs that drop off near the top of the trail, this trip is not recommended for beginners! However, Freedom Trail is still pretty popular and is a fun challenge.
2. Sunrise Trail at McDowell Mountains
The McDowell Mountains' trails are perfect for impromptu hikes from the city and have amazing views of the region! We recommend trying out the Sunrise Trail for a mix of challenging and relaxing aspects, as the hike spans 4.4-miles long with a 1300 foot climb. With just enough hard work to get your heart pumping, grab your hiking boots and get lost right in the middle of Phoenix.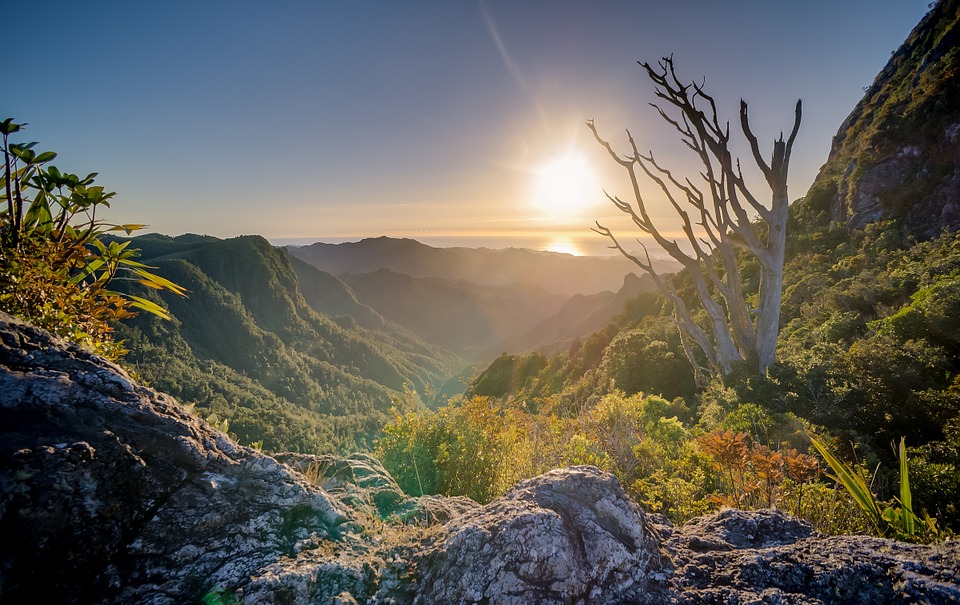 3. Papago Park
If you're new to hiking or want to take a more leisurely trek, you should consider checking out Papago Park. This place offers a 2.2-mile loop that's mostly flat and is perfect for newbies, families, or those with bad knees. The best part about this trail is that it's easily accessible, with a location that's smack dab in the middle of the city. And the views of nearby caves, golf courses, and the Downtown aren't too shabby, either!
4. Lookout Mountain
For hikers who want an awesome workout and an incredible view, the trails of Lookout Mountain are the right pick for you. With no other mountains close by, you'll get an Instagram-worthy 360-degree view of the Valley. You can also choose the heart-pumping 1-mile summit trail if you love to climb or the less difficult 3-mile circumference trail for an easier trek. And whichever you choose, both will give you stunning views of the stretching horizon.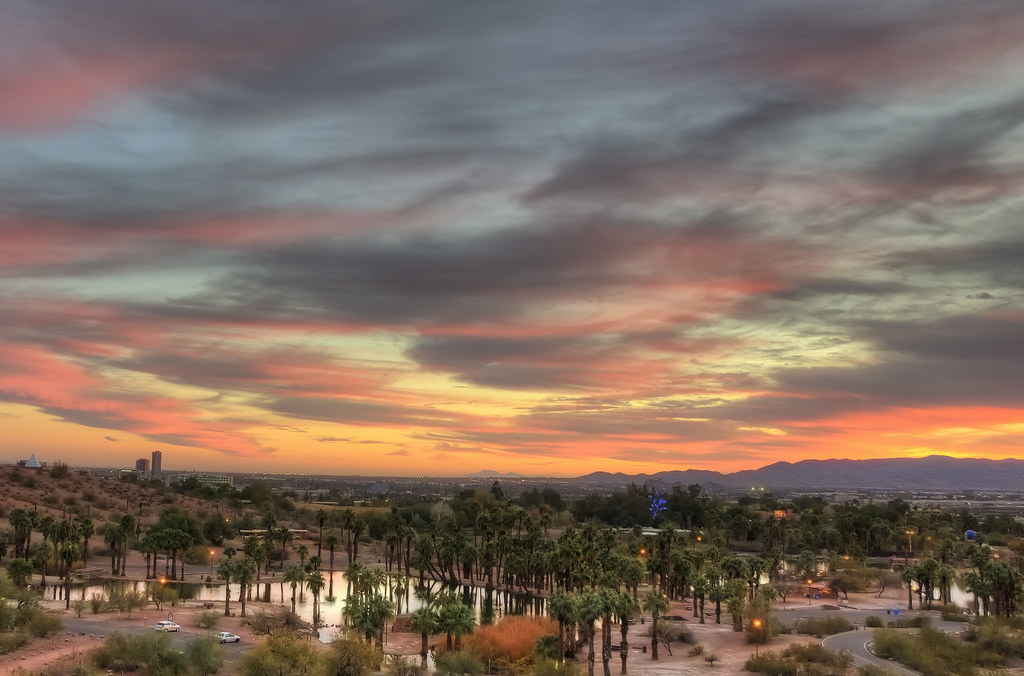 5. National Trail
National Trail in South Mountain Park is perfect if you plan to spend your whole day hiking outdoors. Because of its mostly flat terrain, bikers and runners will also love this 14.3-mile trail as well. And with plenty of different trailheads and paths that hook up to each other, it's a wonderful park to do some exploring in the warm Arizona sunshine.
If you still have any energy left in those legs after a long day of hiking, you can unwind by strolling the streets of Old Town, one of Phoenix's most walkable neighborhoods, and chow down on a generous-sized burger at Cold Beers and Cheeseburgers.